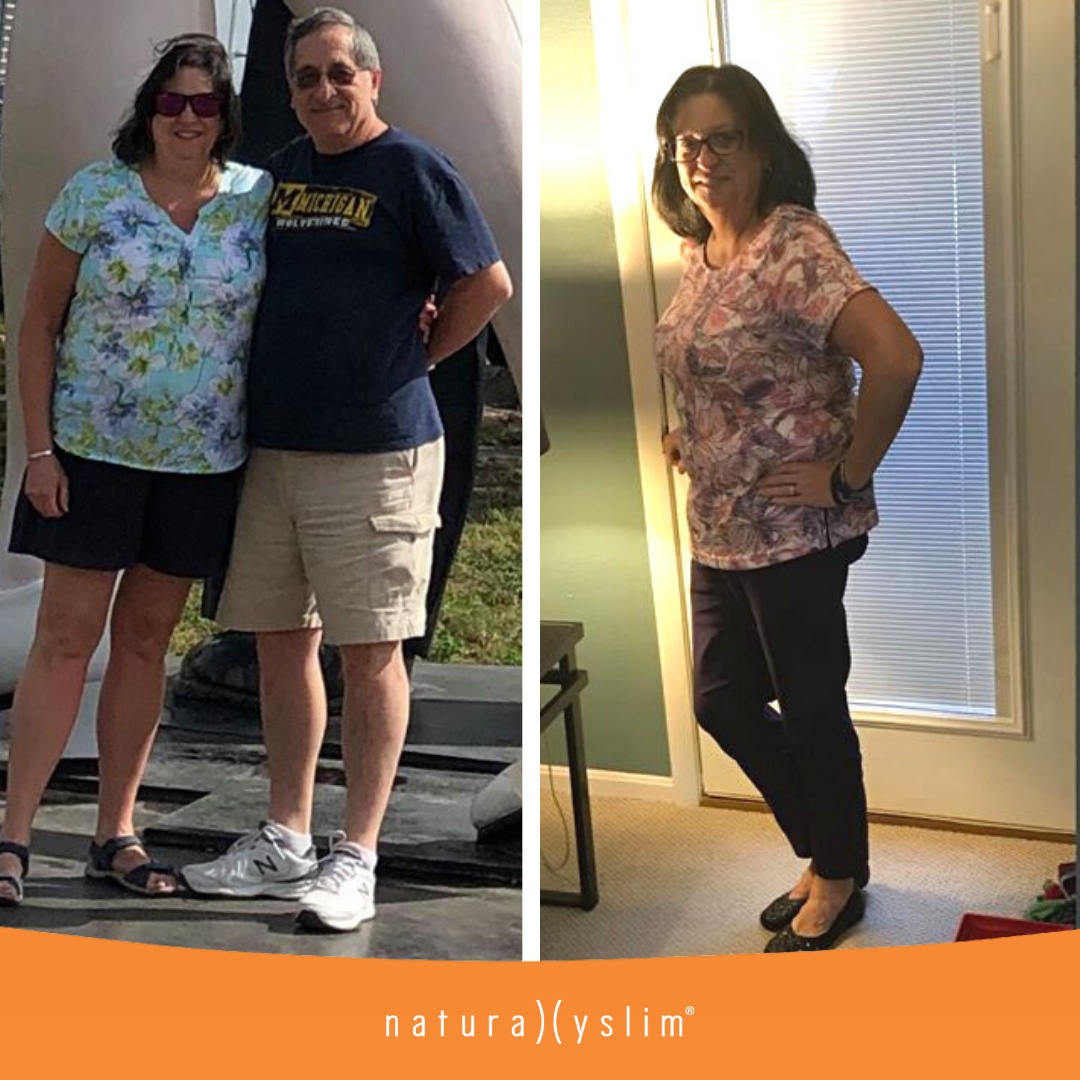 Meet Donna – a 58-year-old from Maumee, Ohio. Although Donna never thought much about her weight in the past, she was committed to the Naturally Slim program from day one. 19 weeks later and 35 pounds down, she couldn't be happier! Here's her story:
I never seriously thought about my weight, it just was what it was. When I saw my employer offering the Naturally Slim program, covered under our insurance, I thought 'why not'. 19 weeks and 34.6 pounds later, it was one of the best decisions I've ever made. I mentally 'bought into' the program from day one. I followed the principles and watched the weight come off every week.
What I like about the program is that it fit into my lifestyle. I did not have to change anything but my habits, no special food, no points, no counting calories. When I tell people about the program, because they do ask what I'm doing to lose, they cannot believe that it is so simple, so common sense.
I am down 2-3 sizes in clothing and shopping is fun again! I have become much more active. I log 13,000 to 15,000 steps every day and I am doing the heath challenge offered through my employer of virtually walking the length of the Mississippi River.
I love that the program encompasses your entire wellbeing mentally, physically and emotionally. In closing, each time I pick up my 3-year-old granddaughter, who weighs about the amount I've lost, I am shocked that I carried that much weight on my body 19 weeks ago. Thank you Naturally Slim!