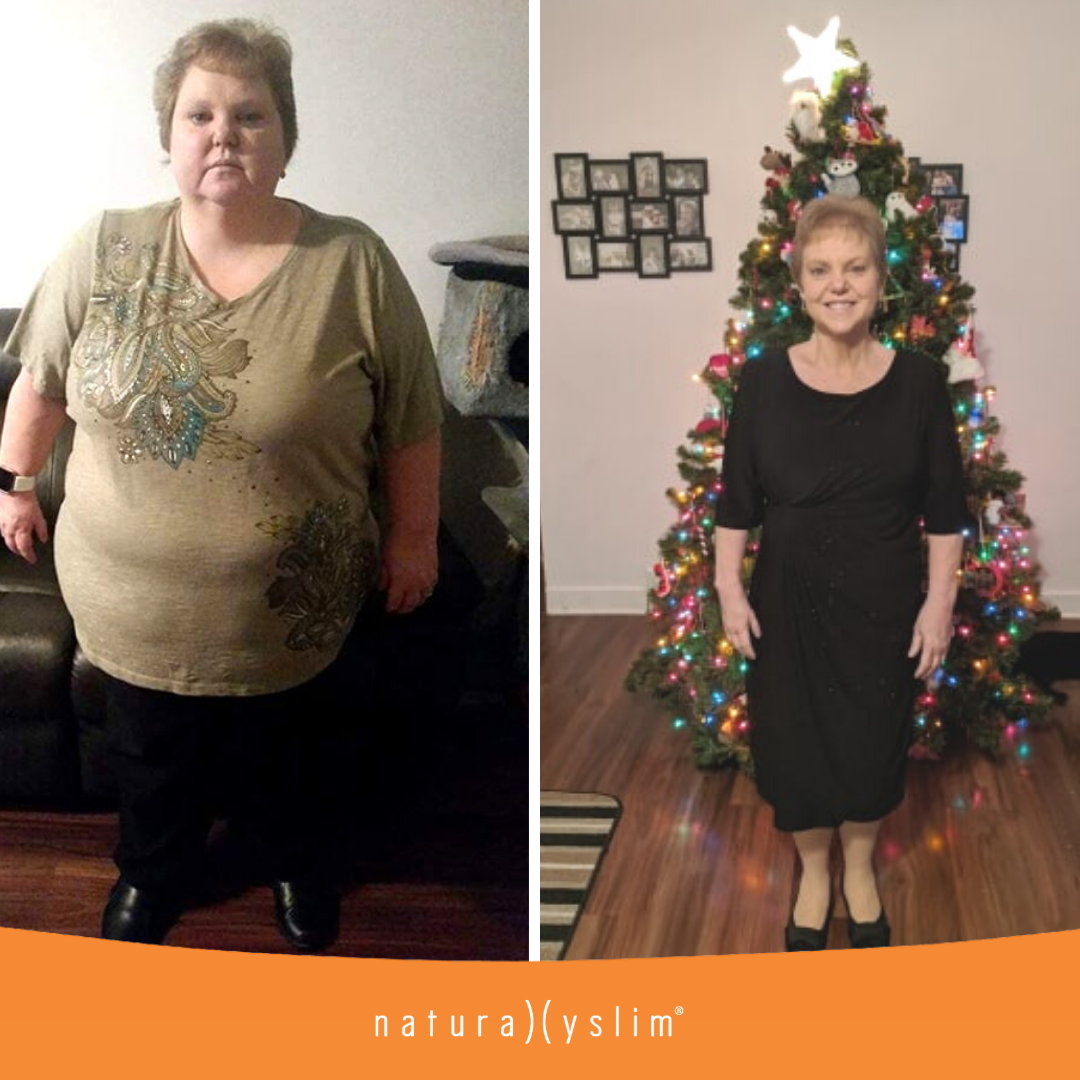 What did your life look like when you decided to try Naturally Slim the first time?
When I started Naturally Slim in February 2017, I was nearly 300 pounds. My highest weight at the doctor's office was 310! I was a full-blown diabetic on insulin who had to use a cane to walk and a sleep apnea machine to sleep. My future seemed pretty grim and I actually had surgery on my knee my first time doing Naturally Slim for a meniscus tear which was pretty discouraging.
Ouch! And yet you stuck with the program. What does life look like now?
Today I am on week 15 of my third time doing Naturally Slim and maintaining 120-123 pounds with a BMI under 25. I have turned back time weighing less than I did 33 years ago when I got married. I have a ton of energy and can run around with my grandsons. I'm no longer out of breath and I am an avid Zumba participant. It is nice to not have limitations on my mobility. My health is fantastic.
What are some of your favorite tools from the program and why?
Naturally Slim has helped me deal with saboteurs and taught me how to make my vital needs a priority. I put myself first now and exercise is a regular part of my life.
Did you learn anything about yourself that surprised you?
I learned that I am a twice a day eater, and I don't really get hungry until lunchtime. Naturally Slim taught me that this is OK!
How would you recommend the program to a potential participant?
I would tell anyone thinking about doing Naturally Slim to go ahead and do it. What do you have to lose?
Congratulations, Jodee, on your inspirational commitment to a better quality of life through the Naturally Slim program!
Have a story to share? We want to hear it! Send us an email or connect with us on Facebook, Twitter, or Instagram.