Happy Mother's Day to all the amazing moms out there!
For moms, taking care of others comes naturally. But on this special day, we want to honor all our Naturally Slim moms for committing to take care of themselves, too!
We asked Naturally Slim Moms what motivates them on their health journey, and here's what they had to say:
"In addition to wanting to be healthy for ME, so I can enjoy life, do "all the things" without restrictions, and FEEL good, I want to be able to care for my family as long as they need me. I have four children (2 teens and 2 littles). The little guys (5 and 3 years old) both have Duchenne Muscular Dystrophy, a muscle wasting disease which eventually leads to full time wheelchair use, difficulty feeding oneself, even breathing becomes a concern because it affects every muscle in the body. I know the physical task of serving as caregiver for the boys will become more and more taxing on me as time goes one. Lifting, moving, turning/positioning will be part of daily life and I need to remain as healthy and strong as possible to be able to do that."
—Christena J.
"I started Naturally Slim after having my second child and hating how I felt about myself. I didn't have the energy to chase around two kids and I couldn't keep up. I originally started the Naturally Slim program through my employer in February of 2018. I found a lot of success and gained tremendous skills on how to be more mindful about what, why and how much I'm eating. I am currently down 107 lbs. I have drastically lowered my BMI, and finally went from being obese to being in the normal BMI range. My oldest son has been in Taekwondo for nearly three years and this past January I took the leap to join as well. I finally have the energy to be physically active and it's something that I can not only share the successes with him, but it has become a passion for me as well. Losing the weight was one thing, but Taekwondo has been an incredible way for me to begin to build the strength and confidence I have been looking for, which I would not have been able to do 107 pounds ago. I've learned (unexpectedly) that I thrive on having something physically active to do. I know that sticking with the program works and I try very hard to keep myself regularly accountable. I have burned my bridges and never plan to go back to looking or feeling the way I did again!"
- Jessica A.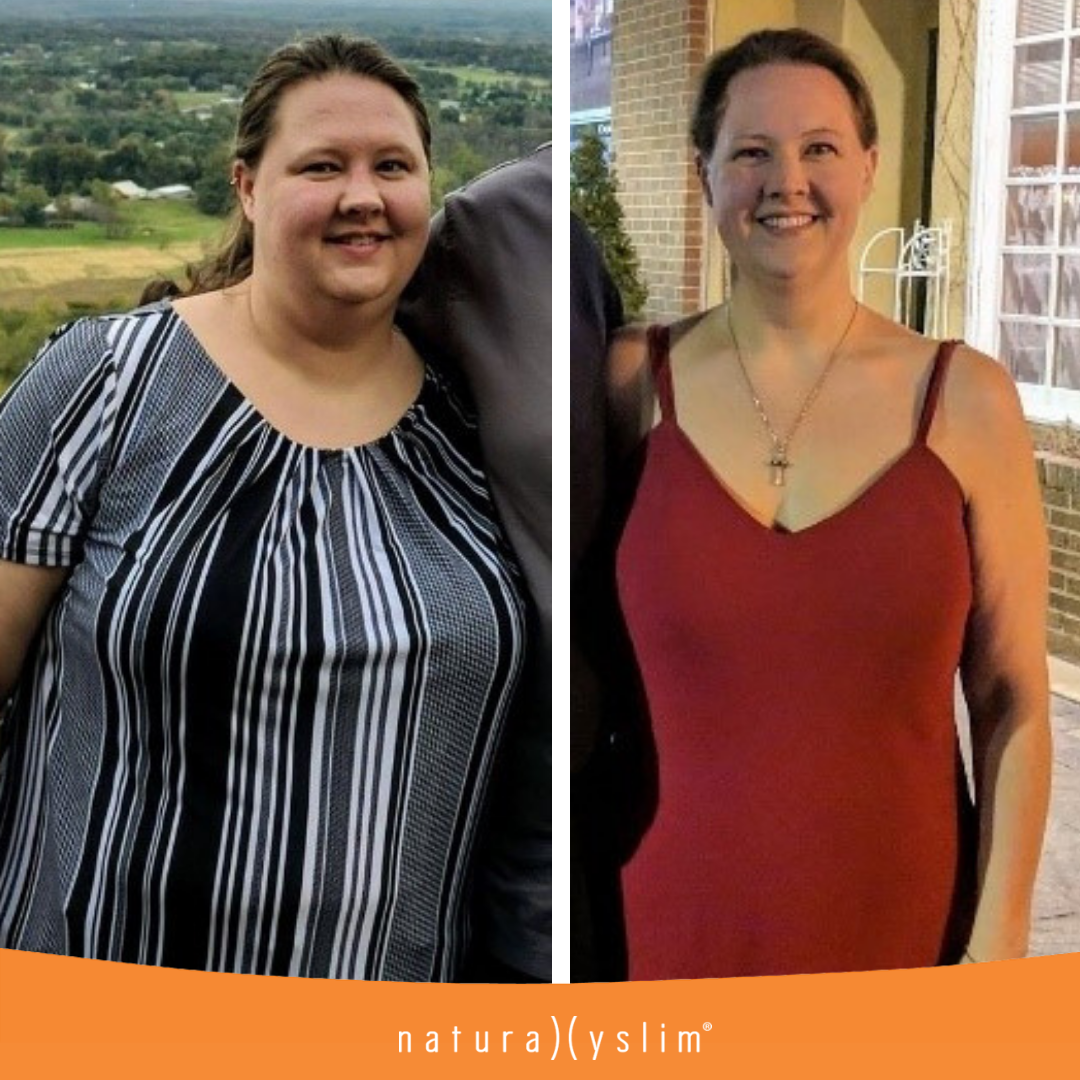 "I have 13 children. After many years of running out of time for me I decided to get back on track. I am doing this because I want to be here to enjoy my husband, my children, and my grandchildren and stay healthy in the process."
—Debbie S.
"I have 4 children ages 3, 6, 9 and 12. I wanted to lose the weight not only for my own health, but for my kids and husband. I wanted to make sure I was always around for them."
-Ronda T.
"I have two boys, ages 6 and 11. Initially I started eating more nutritiously and exercising to lose weight and feel better. But there were some unintended benefits of doing so, too. I have the ability to be a good role model for my boys, have more energy to get outside and play with them, and now my eleven-year-old has become more interested in different forms of physical activity. One of my proudest moments in recent memory was when the kids and I were climbing a steep hill in a local park; my youngest said to me, "C'mon Mommy, you're athletic! You can do this!"
—Bethany M.
I have two toddler girls and enjoyed having more energy for them! I also want them to grow up seeing me take care of my physical, mental and emotional health. I am making myself a priority and hope they will treat themselves that way too! I'm down 24 pounds in 13 weeks! Thanks Naturally Slim!
—Jill F.
Their advice for other Naturally Slim moms?
"I try to get a couple vital needs in before my kids wake up for school and during the day when they're at school. That way when all four children walk through the door at 3 P.M. I'm ready to embrace them and all of the beautiful chaos."
- Cara
"I have found that I have come to really enjoy eating in a way I never did before when I weighed 100 pounds more. I eat what I truly want, and I take the time to savor it. For me, as a mom of two little boys, that means I have gotten into the habit of feeding my boys first before I eat my dinner. By doing this, I can really relax and am better able to eat mindfully and taste every bite."
- Erica O.
Happy Mother's Day to all the moms out there. Thank you for inspiring us with everything you do!